Motocaddy Lead-acid batteries

view other products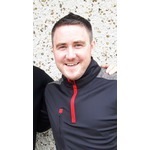 Motocaddy has a range of batteries to suit all budgets. It's really a question of whether you want 18 or 36-hole performance.
It's your call as to how much you want to invest on your trolley's battery. What you can be assured of with Motocaddy is that no matter what option you go for, every product has been manufactured to the highest standard.
21ah Lead-acid developed for 18-hole capacity* suitable for use with any Motocaddy electric trolley.
28ah Lead-acid developed for 36-hole capacity* suitable for use with any S-Series electric trolley.
12-month warranty.
Choice to purchase with or without bag and cable.
Bag comes with a carry handle and cable is fused to protect the trolley and battery.
* Capacity subject to trolley model, course condition, usage and age.
Motocaddy's top tips for battery care and your lead-acid and Lithium considerations:
Charge as soon as possible after each use to prevent reduced capacity
Deeply discharging your battery will not increase capacity or lifespan
Use charger compatible with battery. Lead-acid not to be used on Lithium or vice-versa
Lead-acid battery can take up to six rounds to reach peak performance
Fully charge Lithium batteries before use
Battery will hold charge for at least 6 weeks
Lead-acid batteries should never be charged for short periods
Lithium battery's capacity will be increased by any amount of charging
Fully charge your lead-acid battery after 'final round' and top up every few weeks if not playing for extensive period
Charge on dry, non-carpeted surface in temperature ranging from 10° to 30°C
Higher capacity lead-acid batteries should only be purchased if you regularly play 36 holes in a day
And finally... Although Lithium is a bit more expensive, it is a much better long-term option, which will save you money. Good quality Lithium batteries last longer, are small, lighter, quicker to charge and come with longer warranties.
Come and speak to us if you need any more information or advice.