The Putting Lab:
https://www.facebook.com/The-Putting-Lab-2035813969986199/
https://pro5098.wixsite.com/puttinglab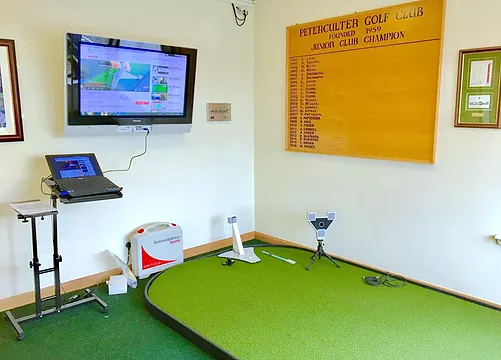 Putting is one of the most important aspect of the game. Everybody wants to hole more putts. Here at Peterculter we utilise the latest technology in order to give you the best chance of improving your putting.
SAM Putt Lab (http://www.scienceandmotion.com/puttlab/) is the most comprehensive system in the world.
It measures 28 different parameters and shows exactly what is happening with the putting stroke. Don't just take my word for it though (http://www.scienceandmotion.com/testimonials/)

Putting Lessons: The SAM machine provides accurate and extensive information which will reveal your strengths and weaknesses. It will give myself all the information required to pin point the areas which could be improved. The data is presented in a clear and understandable way. Progress can then be tracked from session to session.
Putter Assessments: Is your putter suited to you? Is your putter holding you back? The only way of finding out is to be assessed and see if a simple change of putter could make a big difference.
Putter Fitting: Come along and get fitted for a putter that is suited to you. There are thousands of different styles on the market, it can be a minefield. Gone are the days where you chose a putter based on how it looks or a few putts on the green.
Look and feel are still important but using the SAM Putt Lab we can accurately measure and compare to ensure you get a putter which will give the best results.